Are you in the market for exclusive real estate in Mexico? In Puerto Vallarta, Garza Blanca has luxurious coastal homes for sale. In addition to spacious and elegant private residences, homeowners at Garza Blanca have access to world class amenities and resort services. Every day in your vacation home can feel like a dream. This week, we focus on the oceanfront penthouse. If you want the cream of the crop, look no further than Garza Blanca's oceanfront penthouse.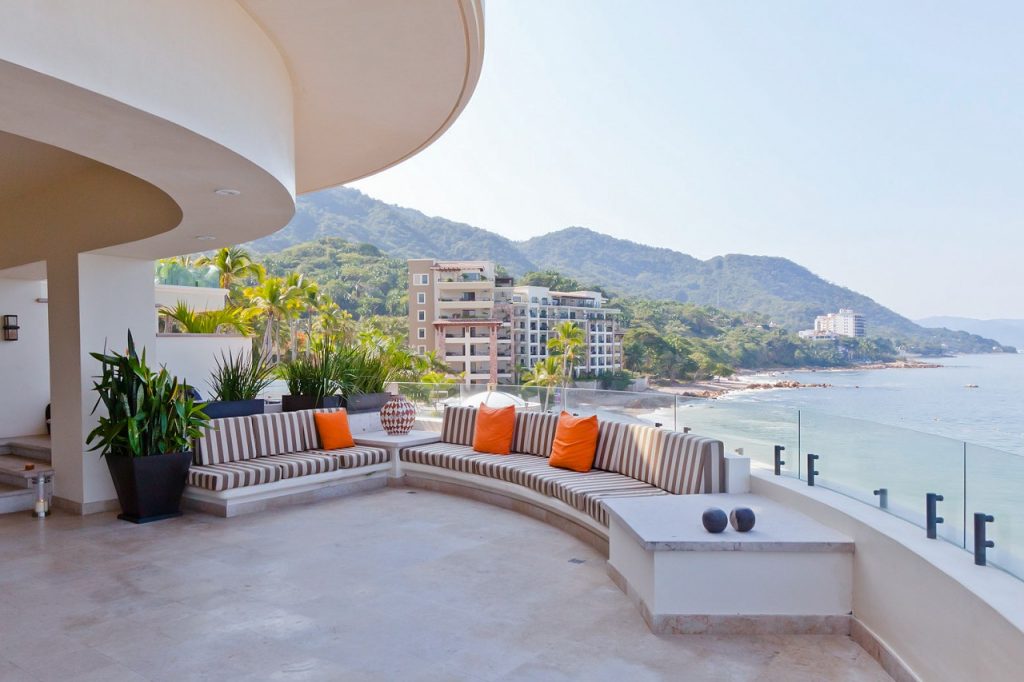 Exclusive Real Estate in Puerto Vallarta: Oceanfront Penthouse
There is something magical about the oceanfront penthouse at Garza Blanca.
As one steps through the front door, the grandeur and spaciousness that abounds is awe inspiring. Garza Blanca has perfected the indoor-outdoor living concept so that stunning Banderas Bay views are visible from nearly every part of the oceanfront penthouse. Plus, floor to ceiling glass doors that lead out onto the wraparound terrace can be fully opened. The result is an open concept environment that every luxury homeowner dreams of. The stunning blue-green Banderas Bay views and the lush greenery of the Sierra Madre mountains means life in paradise. For the most exclusive real estate in Puerto Vallarta, look no further than Garza Blanca. With an ideal location situated on a pristine and private beach, there simply is no better address in town.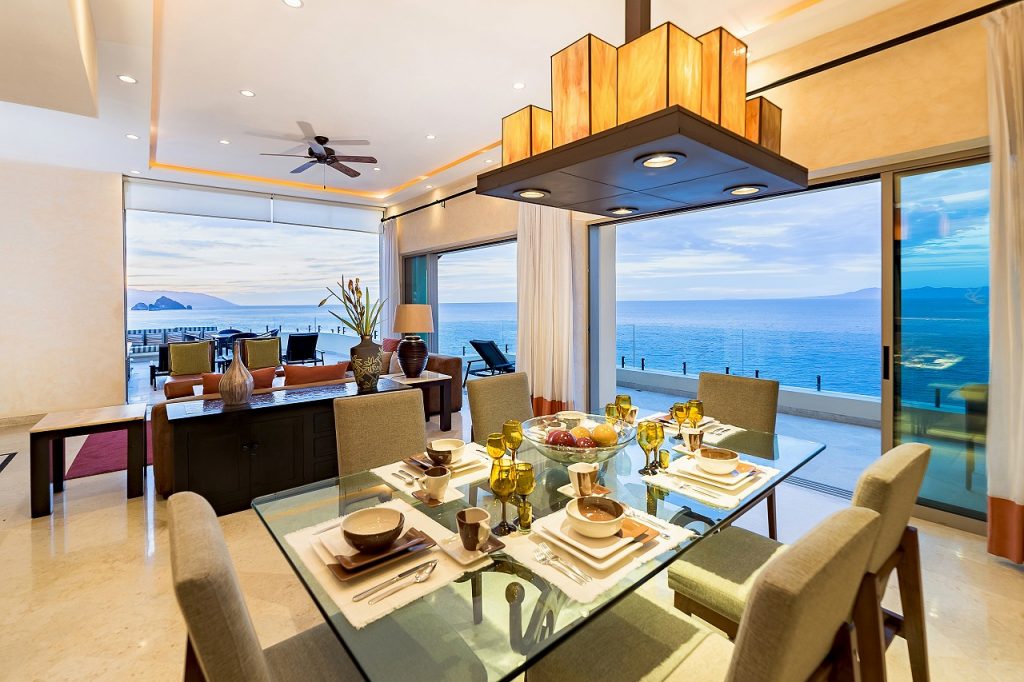 Quality Construction and Premiere Amenities
As far as quality construction, Garza Blanca has it all.
Tafer Hotels & Resorts has perfected the art of developing solidly constructed residences that also come with high quality finishes and furnishings. Homeowners will fall in love with the solid amapas hardwood finishes and modern decor. In addition, the Garza Blanca Oceanfront penthouse has impressive 10 foot ceilings that create a sense of space and luxury. Next, the full service kitchen is a real show stopper with a granite center island that is an entertainer's dream. Additional features include a double-door 24 cubic foot stainless steel refrigerator, purified water and ice dispenser, high end electric stove, oven, dishwasher and wine cooler. Who could dream of a more desirable space to prepare that perfect meal for your family? Lastly, the dining space and living area has room to spare so it will be perfect for hosting dinner parties for friends and family.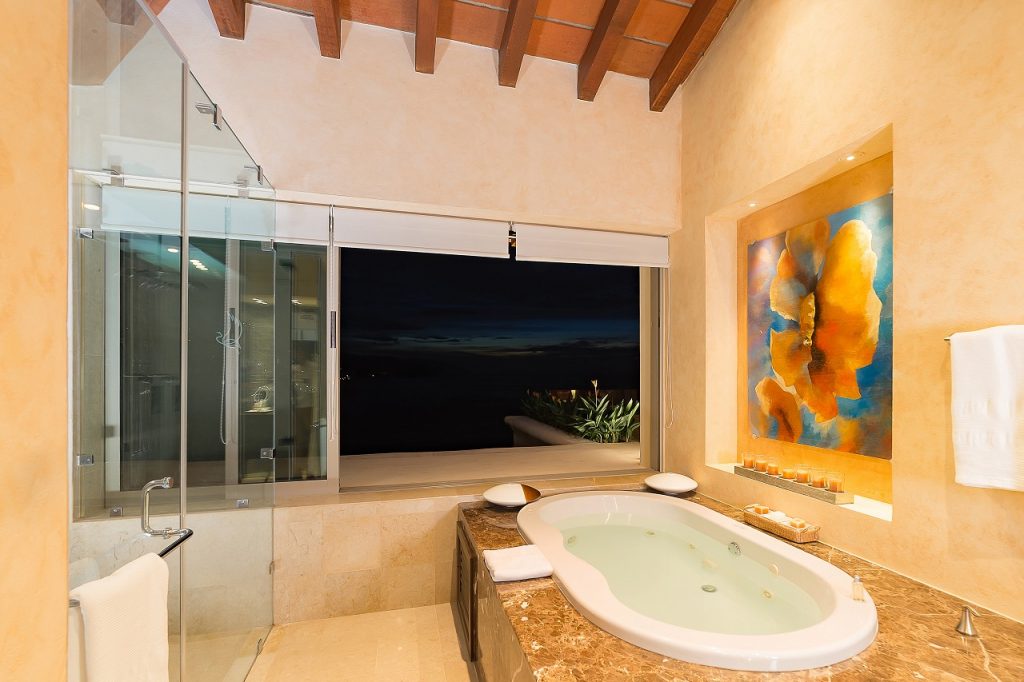 Spacious Bedrooms and Opulent Bathrooms
In addition to the amazing living spaces, the Garza Blanca Oceanfront penthouse has amazing bedrooms and bathrooms, too.
There are 2 different floor plans available that average around 3650 square feet of living space. Each of the 3 bedrooms come with its own private en suite bathroom. Plus, an extra bathroom located near the living area is ideal for guests. Bedrooms comes with comfortable King sized beds, flat screen TV's, ceiling fans, air conditioning and luxury-count linens. Also, walk-in closets make sure each homeowner has all the room they need. As far as the opulent bathrooms go, homeowners adore the fine finishes, elegant details and dual vanities so that even the experience of getting ready feels luxurious.

As you can see, Garza Blanca's Oceanfront Penthouse truly has it all. Are you looking to invest in the most exclusive real estate in Puerto Vallarta? If so, contact Garza Blanca's professional real estate team today. They will be happy to invite you in for a closer look at what life could be like in Puerto Vallarta's most exclusive beachfront community. If you want the best in Puerto Vallarta, look no further than Garza Blanca.