In Puerto Vallarta's Old Town, Lázaro Cárdenas Park has been an important landmark for many years. Also, known as the Romantic Zone, Old Town has tons of great restaurants, bars, art galleries and shops. It is easy to spend a day strolling the quaint streets of Old Town taking in all the sights and sounds in this eclectic and interesting neighborhood. Thanks to the efforts of the local community, Lázaro Cárdenas Park has been beautified in recent years with the addition of colorful mosaic tiles that adorn the numerous benches and pillars in the park. Keep reading below to learn more about Parque de los Azulejos, a stunning city landmark that is worth a visit the next time you find yourself in Old Town.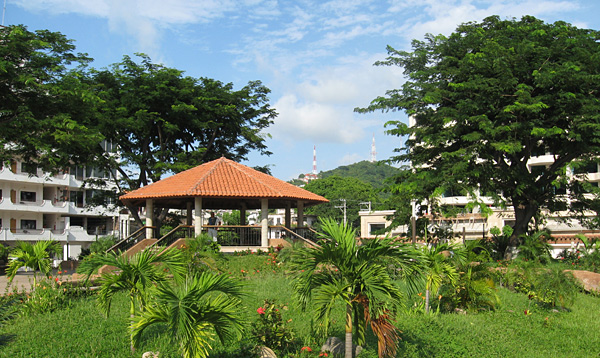 Parque de Los Azulejos at Lázaro Cárdenas Park
For many years, Lázaro Cárdenas Park had lost some of its original beauty.
However, the mosaic tile renovations have restored the area and enhanced Old Town's charm. To start with, initial renovations began a few years ago as part of Puerto Vallarta's Centennial celebration. The goal of the community led project was to essential turn the park into an outdoor gallery with functional spaces. Local artist Natasha Moraga is in charge of the project. Moraga has also created works of art throughout PV including murals in the Marina and on Malecon boardwalk benches. Also, community volunteers donate their time to add mosaic tiles or financially contribute with a personalized tile plate donation. Likewise, tile plates are made by volunteers that participate in a three-day course that is personally taught by artist Moraga. Plates can be celebratory, memorials, to promote local businesses, or even personalized for your favorite pet.

Community Support and Participation
Would you like to become part of a lasting contribution to the city's beauty? If so, why not take the time to sign up for a class with Moraga where you can learn how to create mosaic plates. With instruction from great artist Moraga, it is sure to be an experience you won't soon forget. Plus, what better way to support the local community and contribute to the beautification of the Parque de los Azulejos! It's a great way to help leave a legacy for future generations to appreciate as well.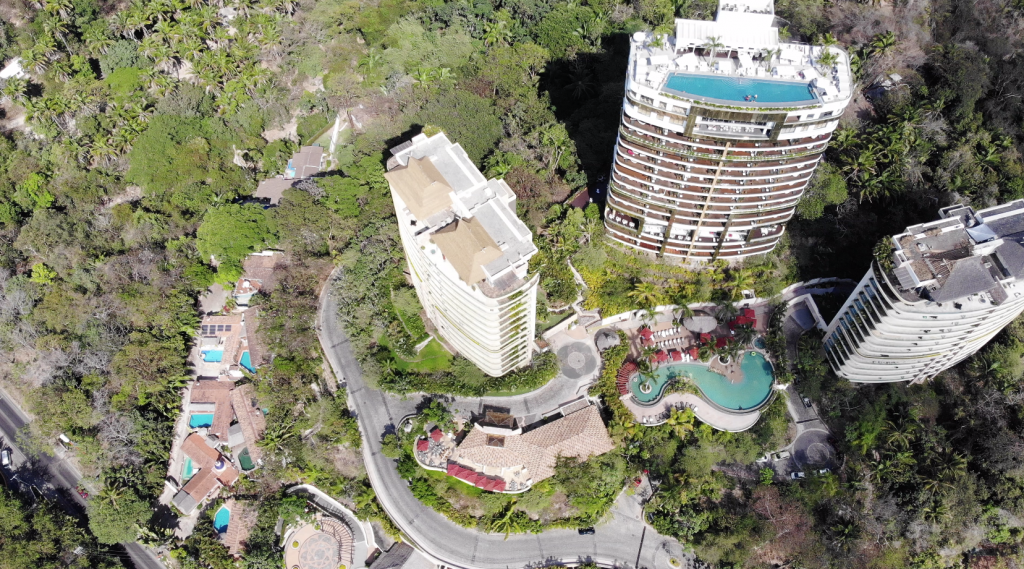 Garza Blanca Real Estate
Are you a visitor to Puerto Vallarta that dreams of buying a retirement home in the area?
Each year, thousands of people decide to invest in Puerto Vallarta real estate. Also, many second homeowners find that Garza Blanca has the most desirable beachfront community in Banderas Bay. With elegant and spacious beachfront residences, Garza Blanca real estate comes with the added benefit of world class resort amenities and services at your doorstep. Therefore, if you are ready to live the dream Puerto Vallarta lifestyle, look into purchasing a home at Garza Blanca. There are only a few luxury residences left so make sure to contact their Real Estate team today. And remember, don't miss a visit to the Parque de los Azulejos in Old Town Vallarta. The colorful and vibrant mosaic tile designs feature Puerto Vallarta icons including the boardwalk, emblematic places, animals and people.

Next time you find yourself in Old Town, take the time to soak up the beauty of Parque de los Azulejos. A visit to Old Town isn't complete without a stop at Lázaro Cárdenas Park. The Saturday Old Town Market location is also a great spot to find a shady bench, enjoy an ice cream cone, and take in some of the best people watching in town. It is another part of what makes Puerto Vallarta such a beautiful place to visit or call home.