Residences close up
Beachfront buildings
In the main Atrium Building there are spectacular three bedrooms Penthouse Residences that range from 3,649 square feet to 6,588 square feet and include full hotel and concierge services as well as a butler. Two additional beachfront buildings feature 24 two-bedroom residences (2,228 – 2,519 square feet), 12 three-bedroom residences (3,531 square feet) and 4 penthouses (4,155 - 4,284 square feet) and include 24-hour security, underground parking and private storage.
Hillside residences
Complementing Garza Blanca Resort's Beachfront Residences are the distinctive mountainside Panorama Residences, which boast the same full 180-degree views of Banderas Bay. The serene mountainside area of Garza Blanca Preserve will have six further buildings with residential units and one more with hotel suites. Two buildings are now completed and contain 22 luxurious three bedroom residences (4,219 square feet) as well as two three bedroom penthouses (6,222 square feet) in each building.
Luxury Residences in Puerto Vallarta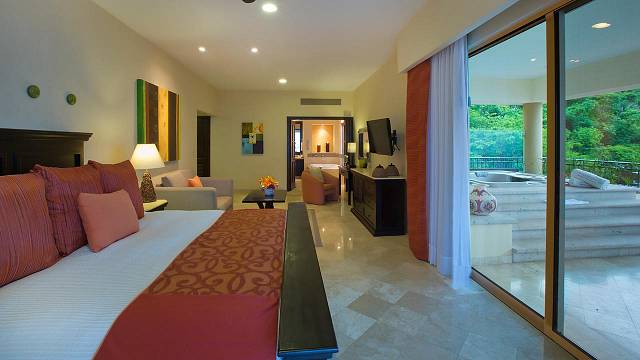 Three Bedroom Beachfront...
A sumptuous Signature Residence, showcasing contemporary elegance balanced with comfort.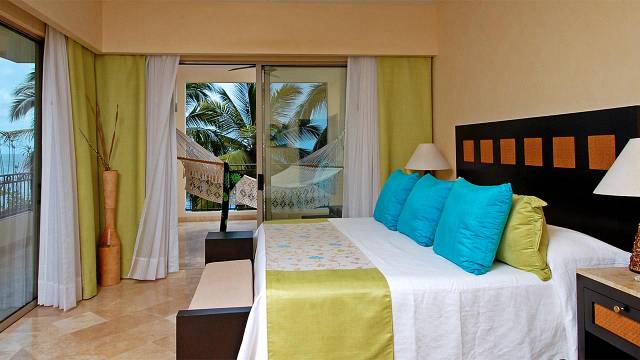 Two Bedroom Beachfront
Enjoy all the conveniences of your sumptuous Signature Residence as well as the stunning view of the bay.