Día de Los Muertos is a holiday in Mexico that is also known as "Day of the Dead" in English. This unique holiday is when loved ones honor and respect those that have passed away. Throughout Mexico and in Puerto Vallarta, the Día de Los Muertos celebration starts in October and continues through November 2nd. Family and friends come together to honor those who have passed on before us. Family members will make an altar, so they can honor their deceased loved ones, which in Spanish is known as Ofrendas. The altars are very beautiful, vibrant, and colorful, and are constructed in homes along with cemeteries. The altars are believed to safely guide the deceased on their spiritual journey. Read below to learn interesting facts about Día de Los Muertos or Day of the Dead in Puerto Vallarta.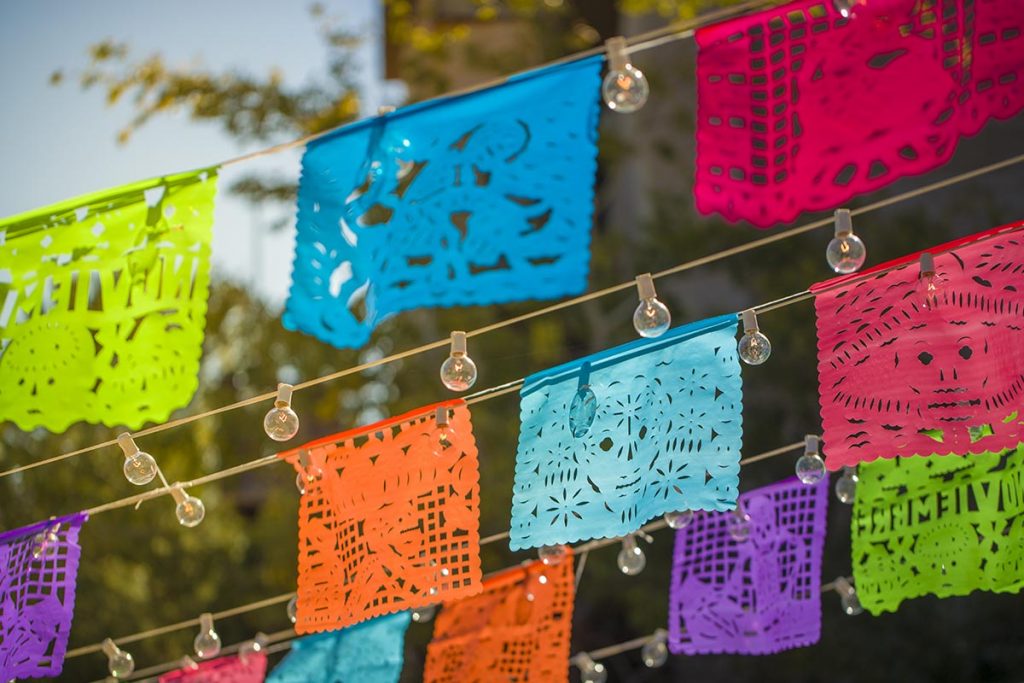 Día de Los Muertos History – Where it Started
The origins of Día de Los Muertos date back to pre-Columbian traditions. The practices of Día de Los Muertos have been going on for more than 3,000 years. The first celebrations occurred during the summer months. However, in the 16th century Spanish conquistadors arrived and the holiday was moved to the fall months. The date change was in order to allow the Day of the Dead to coincide with Western Christianity holidays of All Saints Eve, All Saints Day, and All Souls Day. Nowadays, events start in October and it continues through November 2nd. The official Día de Los Muertos festivities occur on November 2nd. On that day, friends and family will go to cemeteries where their loved ones are to celebrate their lives and honor their memories. Some people even stay at the cemetery all night spending time with loved ones in remembrance of the dead.
Día de Los Muertos Altars or Ofrendas
Currently, Día de Los Muertos continues to be a very important holiday in Mexican heritage. For many centuries, this event has been a special tradition for families. This is a special holiday that brings families and friends together to celebrate the people that have passed on. Día de Los Muertos altars, or ofrendas in Spanish, will be built very carefully. The altars will contain certain types of food, drink, and other items that their loved one really enjoyed. Also, the altars will be decorated with skulls and bright Aztec marigold flowers. The altar's centerpiece will contain a framed picture of the loved one that passed away. Families will come together to spend hours and even spend the night at the altar, so they can respectfully remember their loved one that passed on.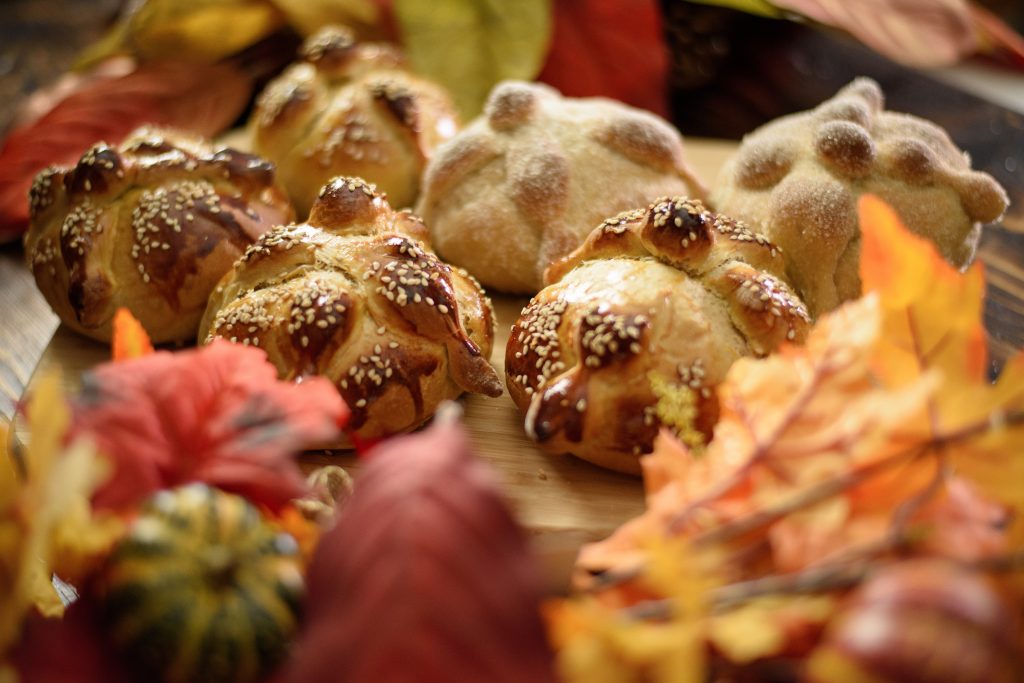 Photo by Marco Samaniego on Unsplash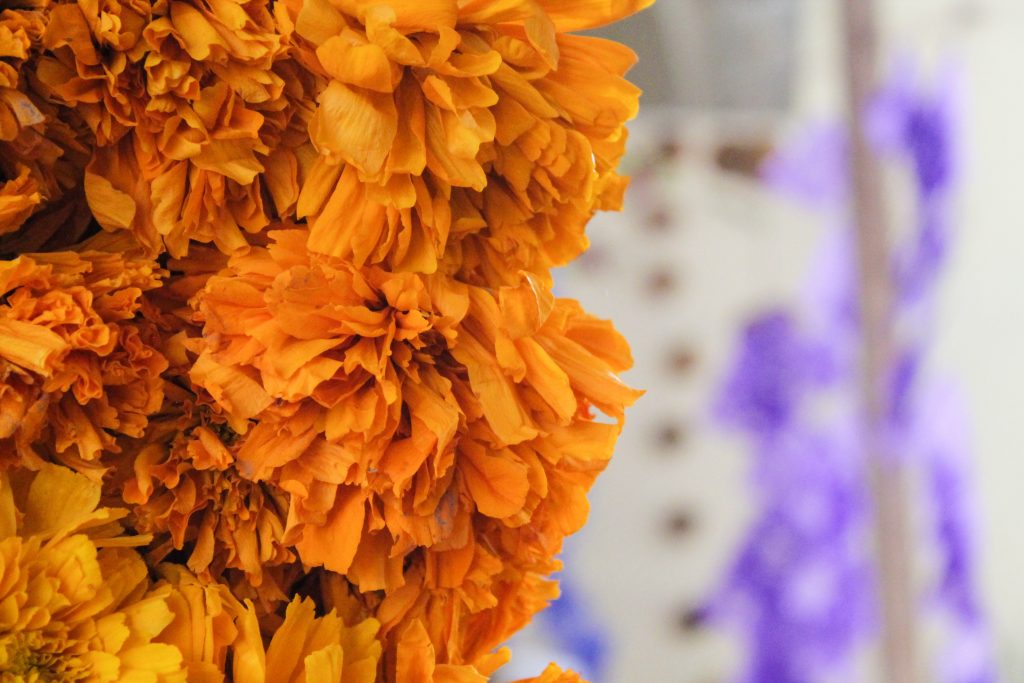 Photo by Justine Camacho on Unsplash
Día de Los Muertos or Day of the Dead in Puerto Vallarta
Will you be on vacation in Puerto Vallarta during the Día de Los Muertos holiday or dream of having a second home in the area? Many adjustments have been made in response to the COVID pandemic for vacationers and residents. Health and safety restrictions have been set forth, so everyone will remain safe. Now is a great time to visit Puerto Vallarta. The climate is perfect and the famous Malecon Boardwalk is open. Plus, you will see vibrant and beautiful altars on display along the boardwalk. You will see many beautiful colors, foods and drinks at the altars. This tradition shows visitors a side of the rich Mexican heritage. Likewise, around town you will see beautiful Día de Los Muertos decorations as well. You can enjoy exploring the town and getting some fresh air, too. Remember, always practice safe social distancing so you can stay healthy.  
The annual Día de Los Muertos festivities will be observed on November 2nd in Puerto Vallarta and throughout Mexico. This is a wonderful tradition that honors and respects those that have passed on. Do you dream of owning a vacation home in Mexico? If so, then contact Garza Blanca. Garza Blanca has an exclusive beachfront community in Puerto Vallarta and Cabo San Lucas. We have luxury beachfront residences for sale that also include access to world class resort amenities and services. Plus, we offer full and fractional ownership options to fit your budget. Our homeowners love having a second home at the beach so they can vacation often. Contact us today to schedule a property tour.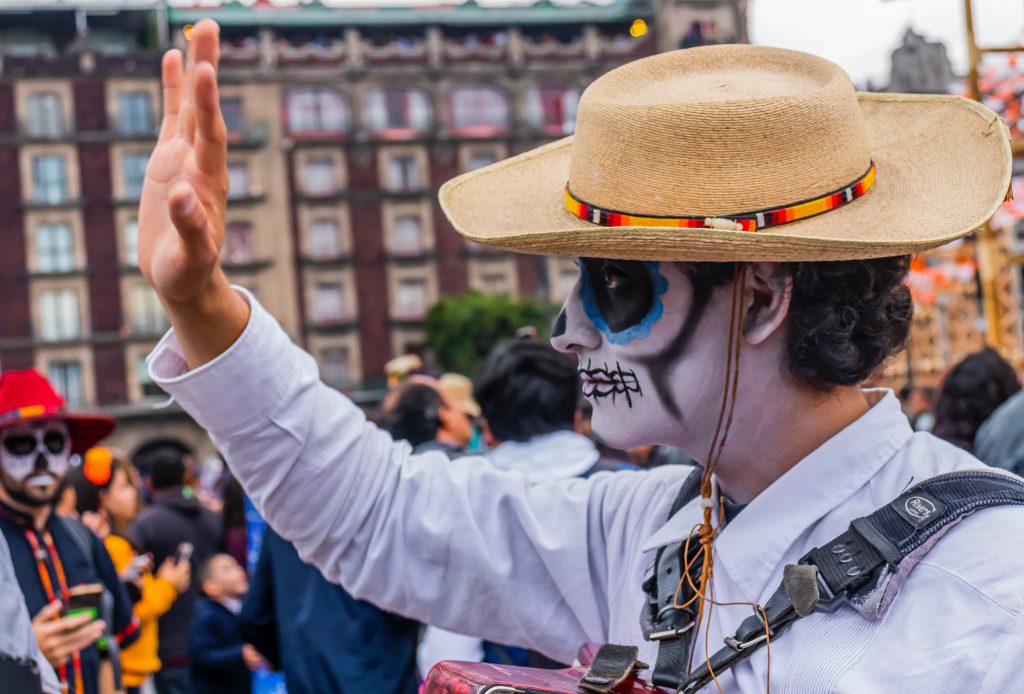 Photo by Filiberto Santillán on Unsplash