Restaurant Week is here! It's time to sink your teeth into the area's best cuisine at specially discounted prices. In addition, participating restaurants are featuring exciting new dishes. At Garza Blanca, Bocados STK has presented a new dinner menu that is sure to delight visitors and residents alike. During Restaurant Week, the restaurant is offering a special 3-course menu for an incredible price of just $466 pesos. Make sure to visit Bocados STK during restaurant week. Don't forget to visit again to try their new menu, too. Read more about the latest addition of delicious dry-aged steaks, pastas and more.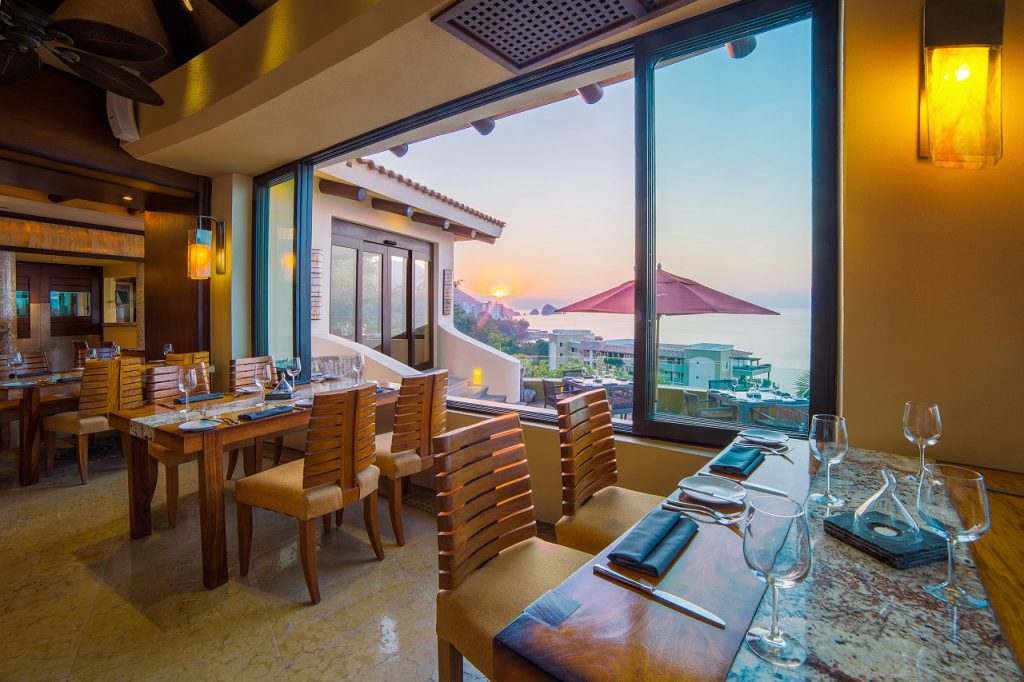 Steaks and Seafood
Firstly, Bocados STK serves the area's highest quality cuts of meat. Foodies will love the "Premium Culinary" dry-aged chops of cowboy, bone-in rib eye and porterhouse steaks. These tasty selections offer the perfect amount between spice and tenderness. The steaks are absolutely mouthwatering on their own. However, diners can also select to pair their cuts with freshly made gourmet sauces including béarnaise, chimichurri or the house signature Bocados sauce. Likewise, oregano, smoked plantain leaf and sea salt are optional toppings. In addition, new seafood appetizer Mussels Alla Sorrentina is on the menu. Made with fresh mussels from Baja California, the appetizer is bathed in tomato sauce, garlic, white wine, and shallots. Fresh garlic bread accompanies this delicious appetizer.
Pastas and Pork
Next, there have been changes to the pasta section of the menu. Currently, pasta choices include spaghetti, penne, tagliatelle, linguine, rigatoni or mini tortellini. Delicious pasta sauce choices include pomodoro, ragu or arrabiata sauce.  Also, Pork ribs are another excellent dish to try. Pork ribs are available with spicy chile flakes, soy sauce, ginger or BBQ Bourbon Style. Lastly, mushroom or asparagus infused risotto goes perfectly with your gourmet meal. Plus, the views at Garza Blanca highlight the beauty of Banderas Bay where it meets with the Sierra Madre jungle.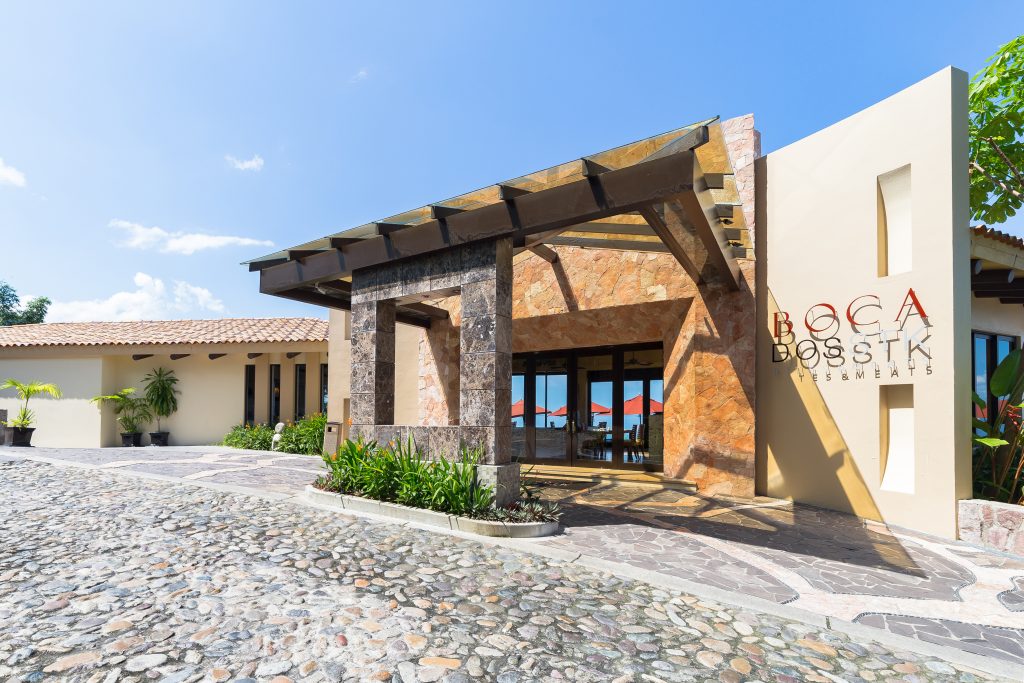 Dessert and Cocktails
Wondering what drink to order with your meal? Bocados STK has an excellent wine selection to choose from. However, if a stiff drink is what you have in mind, try the new cocktail Purple Ninja. The Purple Ninja is a Garza Blanca specialty cocktail containing vodka, pineapple and lemon juice, blackberries, Chambord and natural syrup. Garnished with a slice of grapefruit, it is a special cocktail that is sure to please. After your meal, why not satisfy your sweet tooth with one of their delicious desserts? You deserve to treat yourself. Wondering what the choices are? Try the Orange Tree (a tree full of sweet bites), Chocolate Fondant or Panna Cotta. They are all completely delicious and a tasty ending to a perfect meal. 
Premium Beachfront Real Estate
In Puerto Vallarta, Garza Blanca Signature Residences are premium beachfront real estate. Signature Residences are spacious homes that are furnished elegantly with the finest finishes. Plus, homeowners enjoy VIP access to resort amenities and services. Full and fractional ownership options are available. Your dream home in Mexico is at Garza Blanca. 
Bocados STK can't wait to have you come enjoy a delicious meal at Garza Blanca. Remember, the restaurant offers incredible views of Banderas Bay that makes it the perfect place to enjoy a special dinner with friends or family. In addition, seating at Bocados STK restaurant is rearranged to ensure a safe distance between tables. That way, you can enjoy a gourmet meal in paradise and stay safe, too. Looking for a second home in Mexico? Don't forget that Garza Blanca also has exclusive beachfront residences for sale for qualified buyers. Ready to enjoy a delicious meal at Bocados STK? Make your reservation ahead of time so you won't miss out!