Looking to try a water activity that combines the strength and flexibility of yoga? Did you know that there is a new exercise trend called SUP yoga? This activity combines yoga atop a paddleboard for a challenging and adventurous work out. While paddleboarding or SUP is a popular outdoor activity in Banderas Bay, SUP yoga is a newer activity that is gaining followers each day. It's a great way to exercise the strength and stretching of yoga while being on the water.  Plus, once you learn the basics, you will be able to practice by yourself at the beach in Banderas Bay. Want to buy a second home in the area? If so, Garza Blanca's exclusive beachfront community is a top choice for upscale homeowners in the know. Read below to learn more about SUP yoga at SUP Fitness Nayarit so you can learn this new skill, too.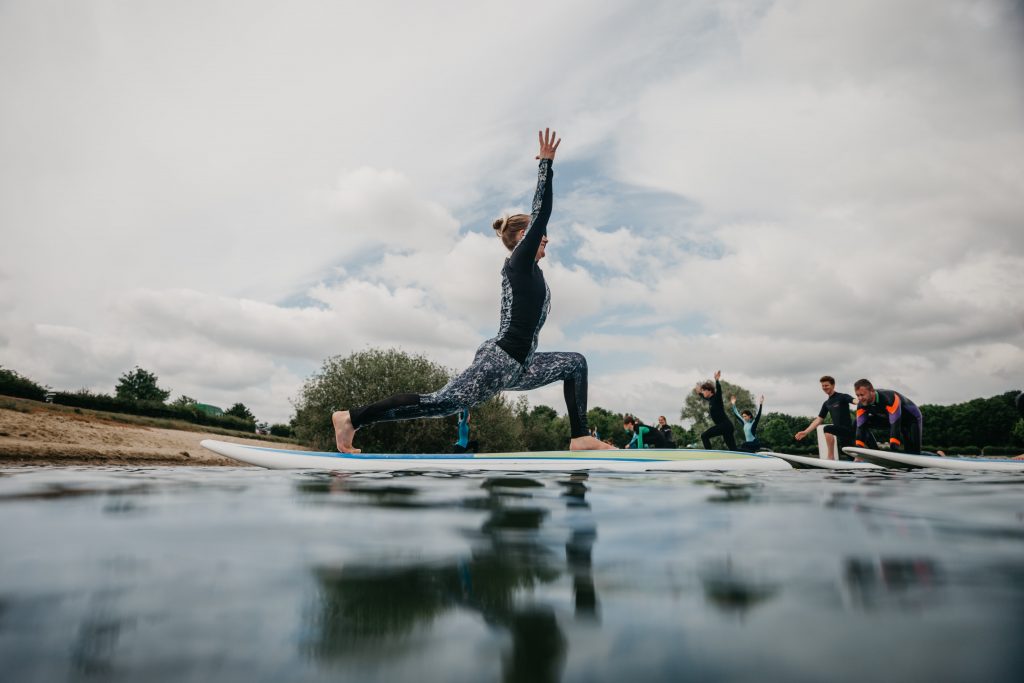 Photo by Joppe Spaa on Unsplash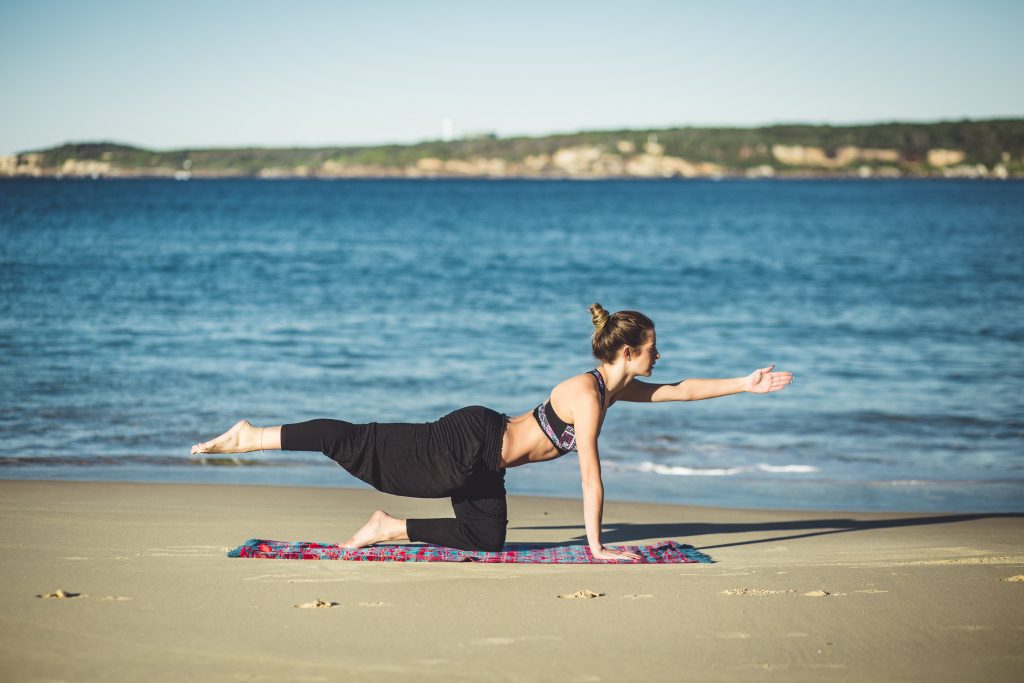 Photo by Fezbot2000 on Unsplash
Origins of Yoga 
To start with, yoga has been around for more than 5,000 years. It originated in the Indus-Sarasvati community in Northern India. The word yoga is mentioned in old sacred texts known as the Rig Veda which consists of songs, rituals, and mantras used in the Brahmans community. Centuries later, India yoga gurus introduced yoga to the western world. In the late 19th century, Yogi Swami Vivekananda adapted typical yoga practice with a modern approach that combined physical fitness, relaxation, and stress relief techniques. Today, yoga is popular throughout the world with millions of followers that love the physical and mental benefits yoga offers.
Origins of Paddleboarding
In the late 1920's, Thomas Edward Blake created the first paddleboard while working on restoring historic Hawaiian boards for the Bernice P. Bishop Museum. While many versions and sizes of a standard paddleboard are available today, the basic principles of Blake's original 1926 design remain relevant. Later in the 1980's, paddleboarding became popular in Los Angeles when surf journalist Craig Lockwood began producing a high quality stock paddleboard known as the "Waterman." His revamped design is still a top choice today. By combining yoga with SUP skills, individuals will be able to get good work out and enjoy being on the water.  There is something so peaceful about holding a perfect yoga pose atop a paddleboard out in the ocean.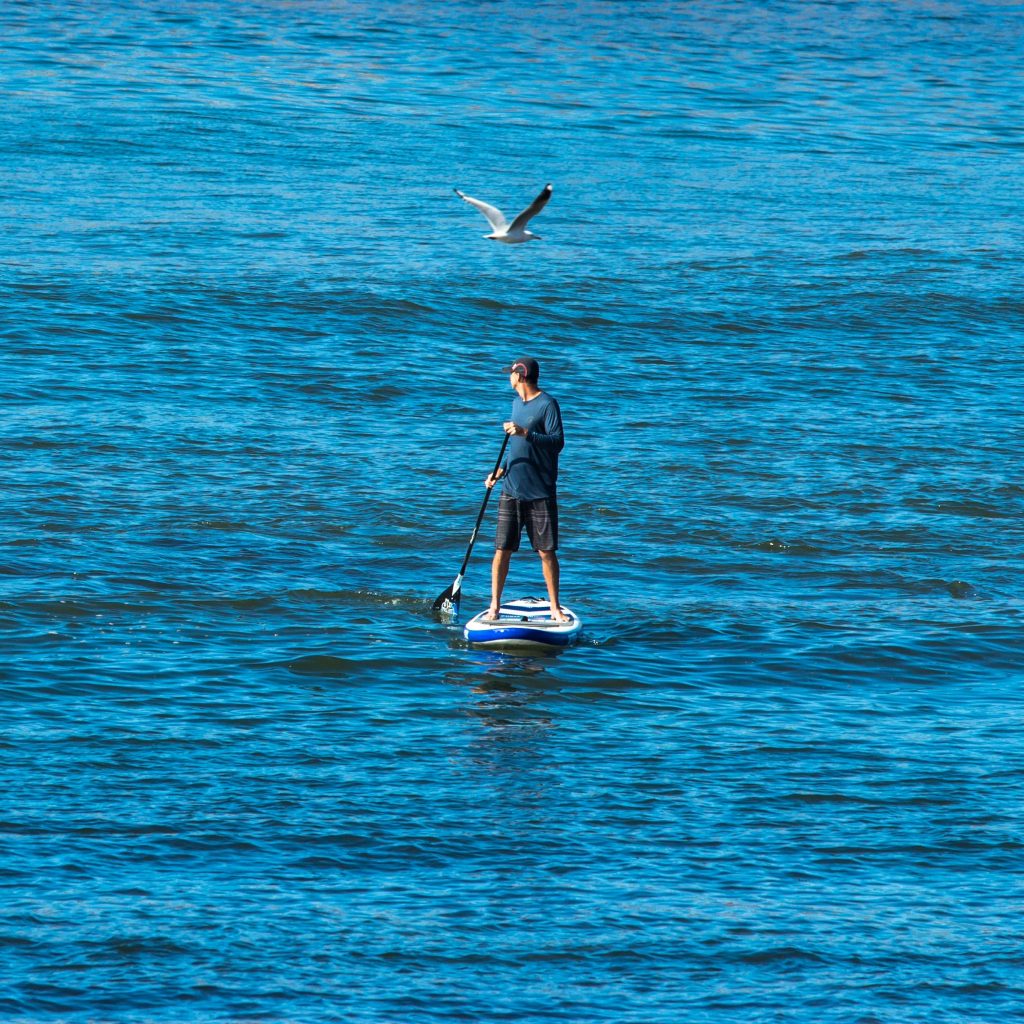 Photo by Photoholgic on Unsplash
SUP Yoga Class
Want to know where to take a SUP yoga class to learn the basics? Private and small group classes that follow COVID protocols are available just north of Puerto Vallarta in Tondoroque at SUP Fitness Nayarit. Led by expat yogi Blaire Osborne, SUP yoga classes are a great way to work on strength and balance. They use exclusive BOGA YOGA FitMats which engages your core muscles and challenges your balance.  Classes are held in a shaded pool where SUP boards are secured to keep class attendees a safe distance apart. Classes will give attendees the basics and help perfect your yoga moves while balancing on the SUP board in the pool. Plus, once you perfect your technique, you can test out your skills on the open seas. Make sure to wear a swimsuit or comfortable yoga gear that you can get wet if needed. 
Are you ready to test your skills and try out SUP yoga? Contact SUP Fitness Nayarit to schedule your free first class. Let yourself feel the healing power of yoga as you effortlessly drift on the water atop a SUP. If you buy property at Garza Blanca, paddleboards are available for homeowners at the private beach in front of the property. Once you perfect your skills, you can take out a board on your own. A blissful sunrise SUP yoga session in the ocean will soothe your mind, body and soul. Contact Garza Blanca today to see which luxury beachfront residences are still available for purchase. Living in paradise has never been so sweet.