Short & Long Term Luxury
Rentals in Puerto Vallarta
Stay for a day, a week or a lifetime!
At Garza Blanca you will encounter luxurious solutions for your Puerto Vallarta rental preferences whether you are looking to stay for just a couple of days, a week, a month or a lifetime. Garza Blanca Puerto Vallarta has a number of high-end rental options for connoisseurs of the good-life, from palatial penthouses spanning two floors with breathtaking sea views, to ultra chic Oceanfront Penthouse rentals, to Three Bedroom Panoramic luxury pads.
With short or long term 5-star rentals available at Garza Blanca Puerto Vallarta providing privileged access to stunning resort facilities including four gourmet restaurants, snack bars, infinity pools, a world class spa, tennis and squash courts, a gym and 88 acres of nature preserve by the beach, luxury rentals at Garza Blanca are a step and a jump above the rest.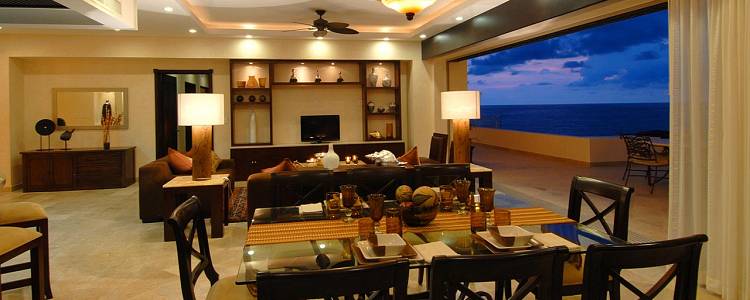 Oceanfront Penthouse
Features
| | | |
| --- | --- | --- |
| Bedrooms: 3 | Beds: 3 King Size | Bathrooms: 4 |
| Location: Beachfront | View: Ocean | Avg. sq. ft.: From 3,653 |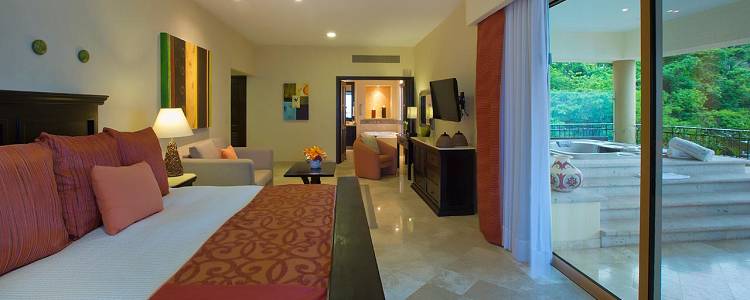 Three Bedroom Beachfront Residence
Features
| | | |
| --- | --- | --- |
| Bedrooms: 3 | Beds: 2 King Size | Bathrooms: 4 |
| Location: Beachfront | View: Ocean | Avg. sq. ft.: from 3,529 |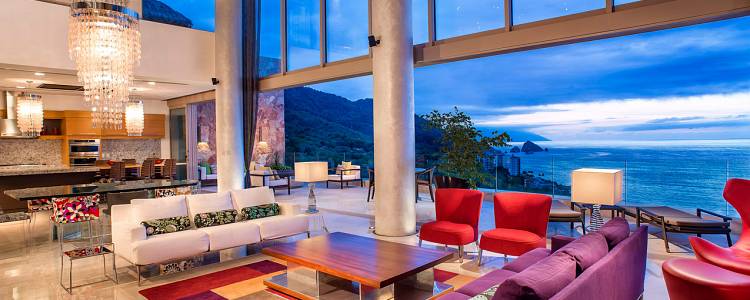 The Grand Penthouse
Features
| | | |
| --- | --- | --- |
| Bedrooms: 3 | Beds: 3 King Size | Bathrooms: 4 |
| Location: Hillside | View: Ocean | Avg. sq. ft.: 6,222 |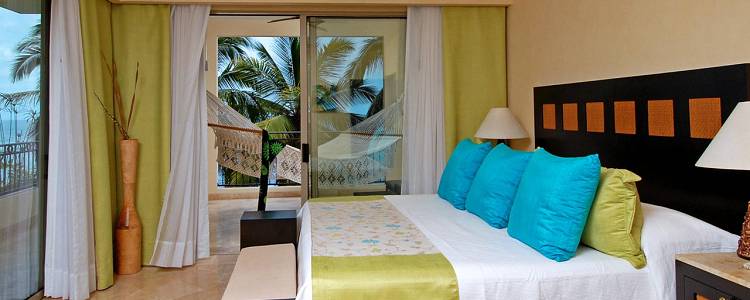 Two Bedroom Beachfront
Features
| | | |
| --- | --- | --- |
| Bedrooms: 2 | Beds: King Size | Bathrooms: 3 |
| Location: Beachfront | View: Ocean | Avg. sq. ft.: 2,252 |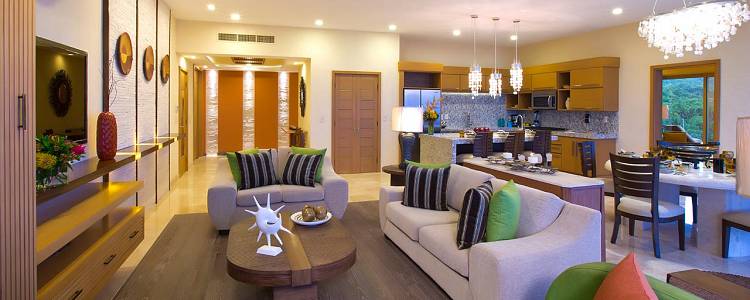 Three Bedroom Panorama
Features
| | | |
| --- | --- | --- |
| Bedrooms: 3 | Beds: 2 King Size | Bathrooms: 4 |
| Location: Hillside | View: Ocean | Avg. sq. ft.: 4,214 |