The Banderas Bay region is home to a variety of interesting cultural events that delight locals and visitors alike. In early February, The Bucerias Street Festival & Chalk Art Walk 2020 will be held in the charming coastal town of Bucerias in Riviera Nayarit. Bucerias is a short 20 minute drive from Puerto Vallarta. There, visitors will find a peaceful beach town with great restaurants, art galleries, and beautiful beaches. This exciting street festival will occur over three days from February 4th through February 6th, 2020 starting at 2pm each day. Looking for something fun to do in early February? If so, read below to learn more about the Bucerias Street Festival and Chalk Art Walk.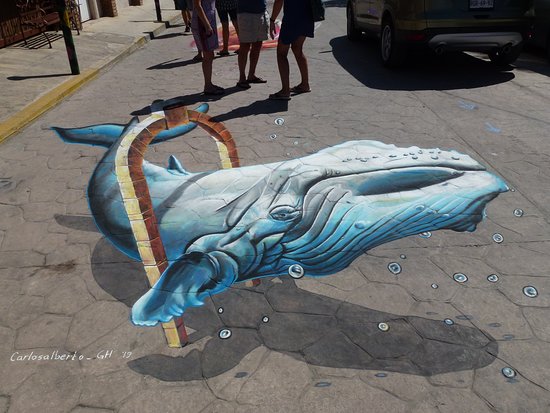 The Bucerias Street Festival & Chalk Art Walk 2020
This year, there will be over 25 artists participating in the 2020 Chalk Art Walk.
The theme for this year's Chalk Art Walk 2020 is "One Love – Celebrating Unity Throughout The World." As a result, each artist will create theme inspired chalk art. Likewise, each piece will depict a human, animal, and plant all living harmoniously together. On top of creative and inspiring chalk art, event attendees will enjoy live music, food, and a variety of vendor booths. In addition, proceeds from the event will benefit DIF of Nayarit. DIF of Nayarit is a government run organization that provides services for seniors, orphans and the disabled. Likewise, they also help to support the local animal rescue shelter, A Dog's New Life Rescue Shelter.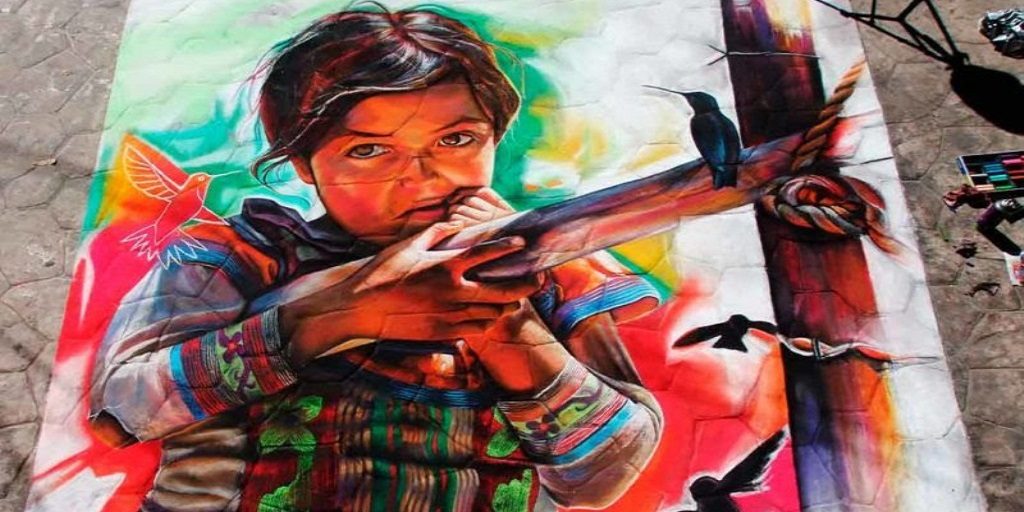 Support Local Artists
Bucerias is a wonderful place to live and visit thanks to its inclusive and welcoming environment.
With regularly scheduled cultural events, there is always something interesting going on in the quaint beachside town in Riviera Nayarit. Are you artistic and would like to participate in creating art at the Chalk Art 2020 event in Bucerias? Or would you prefer to support this community event by becoming an event sponsor or help support an individual artist? If so, message Bucerias Chalk Art Walk on Facebook or email thebuceriasstreetfestival@gmail.com to request a sponsorship packet.
Sponsor Packets and Gift Certificates
Likewise, you can even gift a Bucerias Street Festival & Chalk Art Walk 2020 Sponsorship Gift Certificate, too. Personalized Gift Certificates and Sponsor Packets will be available at the Art Walk Plaza located at 62 Lazaro Cardenas on Thursday, December 19th between 6 pm to 9 pm. In addition, your generous gift will help cover the travel expenses of a Chalk Artist. Also, the name of your special person will appear next to their artwork during the Street Festival and on the event's Facebook page as well. Remember, proceeds from this important community event will support Nayarit DIF and A Dog's New Life Rescue Shelter.

Remember, bring along the whole family and come enjoy the Bucerias Street Festival & Chalk Art Walk 2020 on Tuesday, February 4th, Wednesday, February 5th and Thursday, February 6th starting at 2pm. Hope to see you there!