Are you ready to jet away to Mexico for a romantic Valentine's Day getaway to Mexico? If so, there is no better place to spend an unforgettable Valentine's Day than at Garza Blanca in Puerto Vallarta, Mexico. A luxury beachside resort, Garza Blanca also has a few select beachfront residences for sale. If you are in the market for luxury coastal real estate in Mexico, Garza Blanca is a smart investment. Not only can you enjoy all the benefits of owning a vacation home at the beach, you also have access to world class amenities and services so that every day feels like a vacation in paradise. Read more about Garza Blanca and how you can spend Valentine's Day celebrating your sweetheart in style.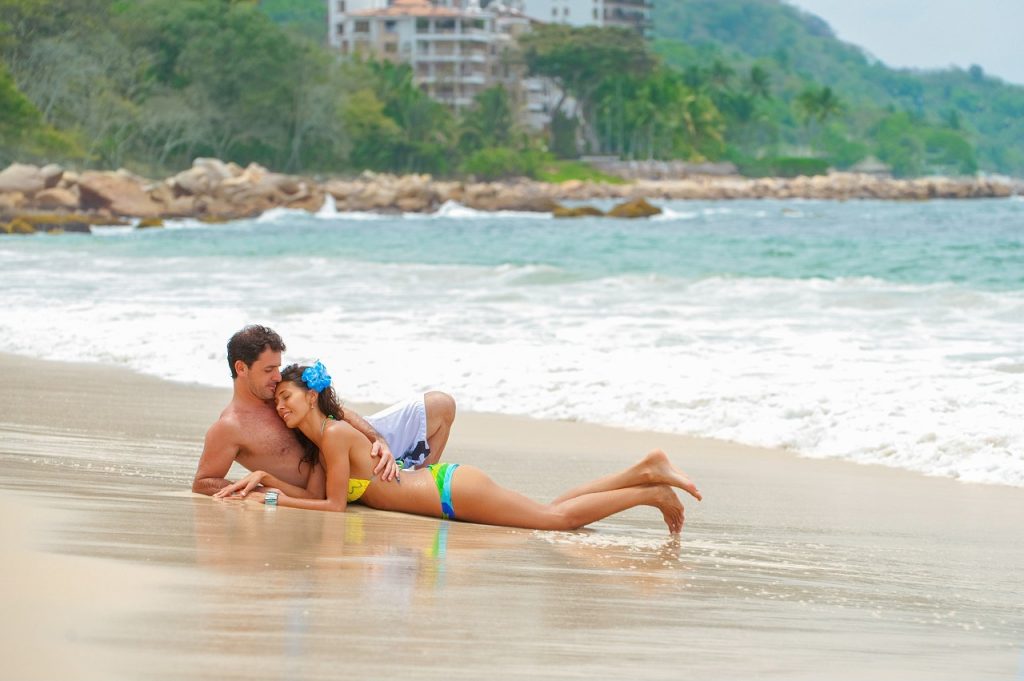 Valentine's Day in Mexico: Garza Blanca
Imagine owning your vacation home at Garza Blanca…what better way to carve out quality time for your family than prioritizing vacations together.
Maybe a Valentine's Day getaway to Mexico is just you need? Many modern families today find that they don't have enough quality time with their family. When you own a vacation home at the beach, planning getaways with your loved ones becomes so much easier. Right now, why not plan a Valentine's Day getaway to Mexico. Whether you decide to travel with your sweetheart, or bring the whole family along, a vacation to Mexico at Garza Blanca will allow luxury travelers to decompress, rest, and re energize.
In the mood for snorkeling, paddle boarding or yoga on the beach? At Garza Blanca in Puerto Vallarta, homeowners and guests love being one with nature. The lush vegetation of the Sierra Madre jungle embraces the property in a snug hug that feels so cozy and soothing. Plus, there are multiple pools on the property where you can swim and soak up the sun's rays, too. And how can you miss the exquisite beachside views that just don't quit?
The ideal Valentine's Day gift, a spa or beauty treatment at Spa Imagine is sure to put a smile on your loved one's face. Located on the 15th floor of the adults only Hotel Mousai on the Garza Blanca Preserve, spa guests rave over the expansive 360 degree ocean and jungle views. Spa treatments can be combined so couples can enjoy world class spa treatments at the same time. Also, Spa Imagine has fully customized therapy rooms where each client will be treated like a VIP. Spa Imagine has trained spa staff professionals that understand how important a restorative spa setting is. That way, guests are pampered as their worries and stress wash away like an ocean wave lapping on the shore. Are you ready to make your Valentine's Day spa reservation today? Treat yourself and make it a Valentine's Day to remember at Spa Imagine.
Not in the mood to cook? Homeowners can have a private chef whip up a gourmet meal right in at home. Or, you can head to one of the onsite restaurants to enjoy a candlelit dinner. Seafood and sushi lovers should try Blanca Blue. Blanca Blue restaurant is a top choice for a romantic Valentine's Day dinner. Another great choice is Bocados STK which is a steak lover's paradise. Regardless of where you dine, you are sure to receive first class service and delicious cuisine. Plus, you won't get enough of the stunning ocean views of Banderas Bay. Book your reservation now so you can secure your table for a romantic Valentine's Day dinner at Garza Blanca.
Garza Blanca has an exclusive beachfront community for foreigners who want to invest in premiere coastal real estate in Mexico. Contact their professional Real Estate team today as inventory is limited. You can tour the property and see which beachfront residences are still available for sale. Are you ready to spend Valentine's Day in Mexico? If so, Garza Blanca is the best place to stay. Who knows, you may end up finding your dream home in paradise, too.