One of the best parts about living in Mexico is all the incredible towns and villages to explore. Did you know that there are several little towns to visit near Puerto Vallarta? Many of these hidden gems still have an alluring small town charm that makes visitors feel as if they have stepped back in time. One of these greats little towns is Mascota. Do you have a second home in Mexico at Garza Blanca's exclusive beachfront community? If so, take time to day trip from PV to Mascota, a quaint Mexican village.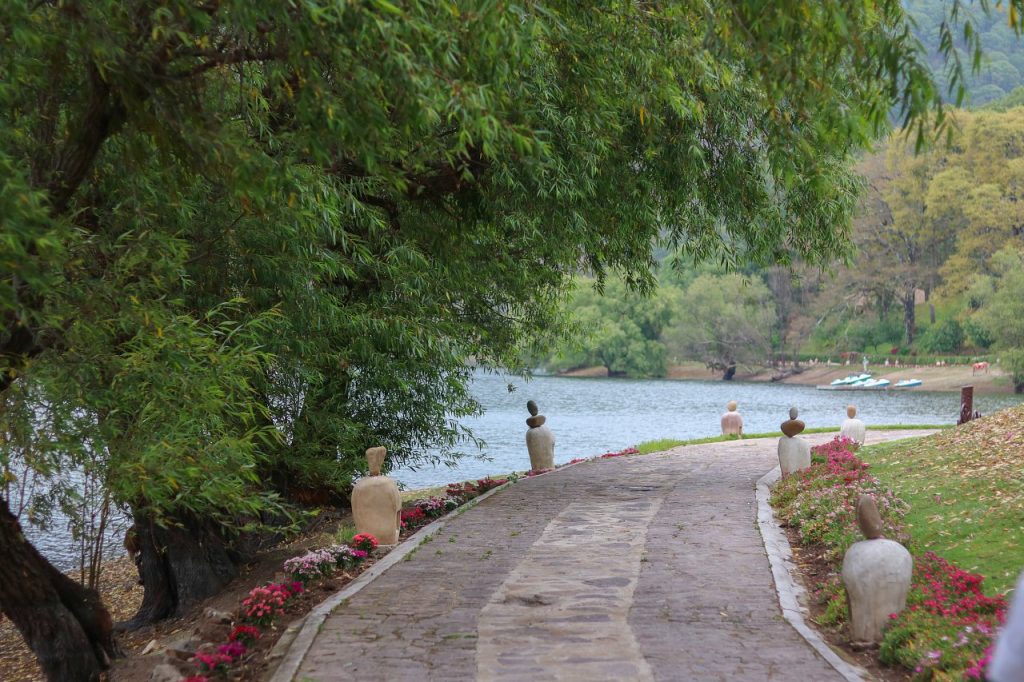 PV Day Trip to Mascota
For foreigners that own a second home in Mexico, there is an endless amount of activities to keep life interesting.
If you have a second home in Mexico in Puerto Vallarta at Garza Blanca, we recommend a day trip from PV to Mascota. The small colonial town has a pleasantly cooler climate than Puerto Vallarta so it's nice escape when the temps are soaring back in PV. Visitors will also love the old fashioned cobblestone streets and colonial style houses that still maintain their original charm. Mascota's original inhabitants were Teco Indians. In fact, the name Mascota came from the indigeous language Teco word "Amaxacotlán Mazacotla," which means the place of deer and snakes. Today, Mascota is a lovely town with beautiful views of mountains, forests, and rivers. Also, the locals are welcoming to visitors and proud of their town's history.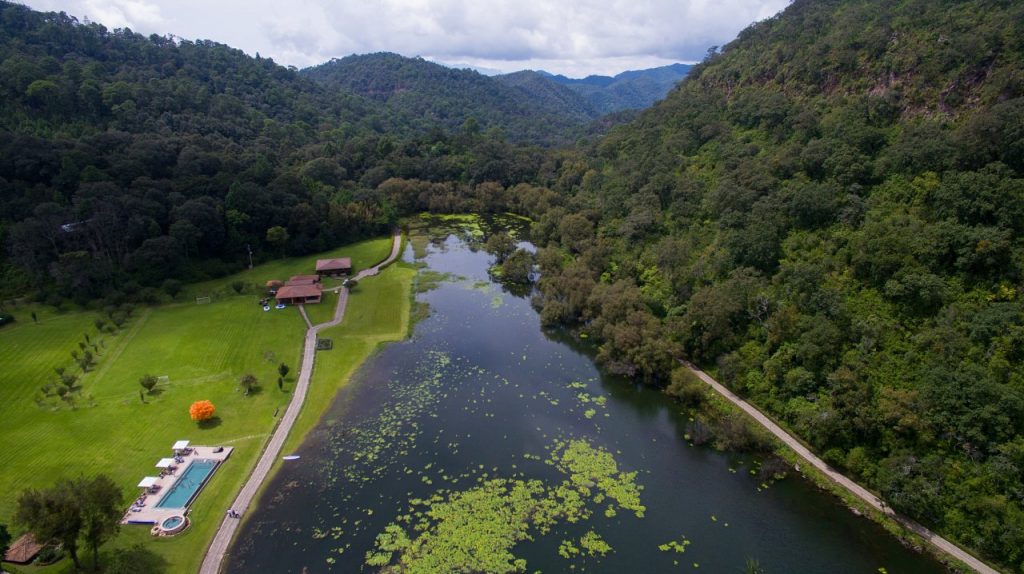 The Origins of the little Town
The origins of Mascota date back to the 17th century. Around that time, local inhabitants began constructing homes and roads, but without much planning.
An erratic street layout that is confusing to navigate was the result. However, the eccentric layout also adds to the small town's quaint charm. If you have a second home in Puerto Vallarta at Garza Blanca, on your day trip to Mascota make sure to visit the Archaeological Museum. The museum boasts interesting petroglyphs on display that have been found in the local area There is a permanent exhibition at the Archaeological Museum that includes detailed information and history behind the artifacts. In addition, Mascota also has a Casa de la Cultura where visitors can learn even more about the city's history.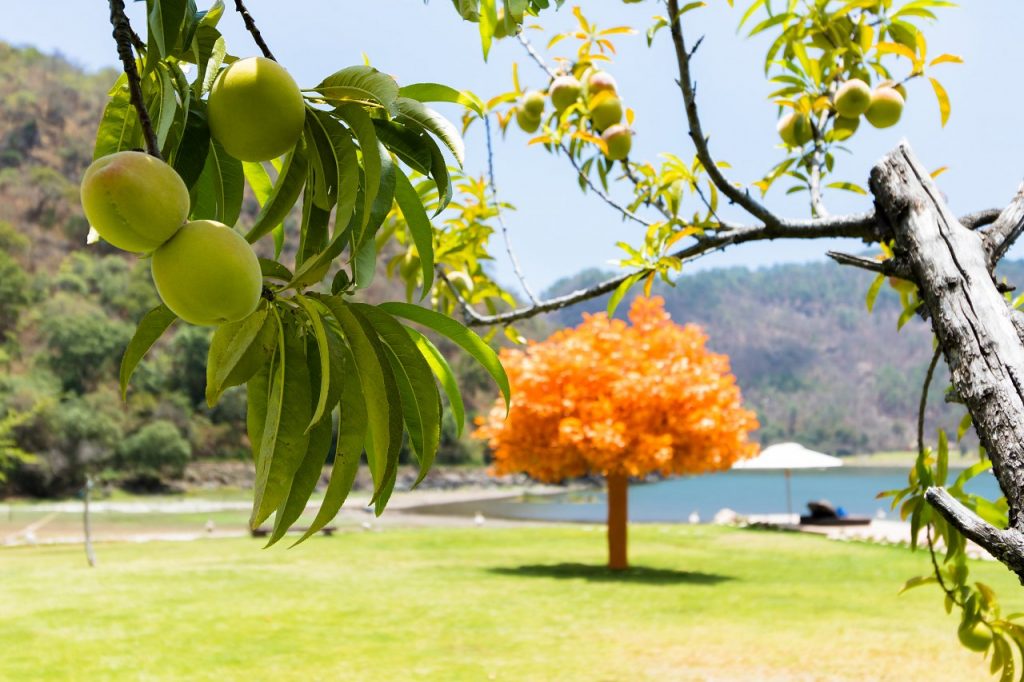 What To See and Do in Mascota
Visitors to Mascota will have lots of great options for dining and tasting local specialities.
To start your day off right, make sure to find local coffee called "café de olla." Have a sweet tooth? Local bakeries serve up tasty home-made cookies and locally made sweets including stuffed guayabas, sour guayabita, camote sweets, mango skins and more. Rompope is a popular sweet liquor that is similar to eggnog. There are different varieties of rompope that have hints of vanilla, chestnut or seasonal fruits and berries. Want to try something that packs a stronger punch? If so, the local raicilla is worth a try as well. Lastly, the Rock Museum El Pedregal, known as El Museo de Piedra El Pedregal in Spanish, is a not miss spot. The entire museum is made of rocks of all sizes, colors, and shapes.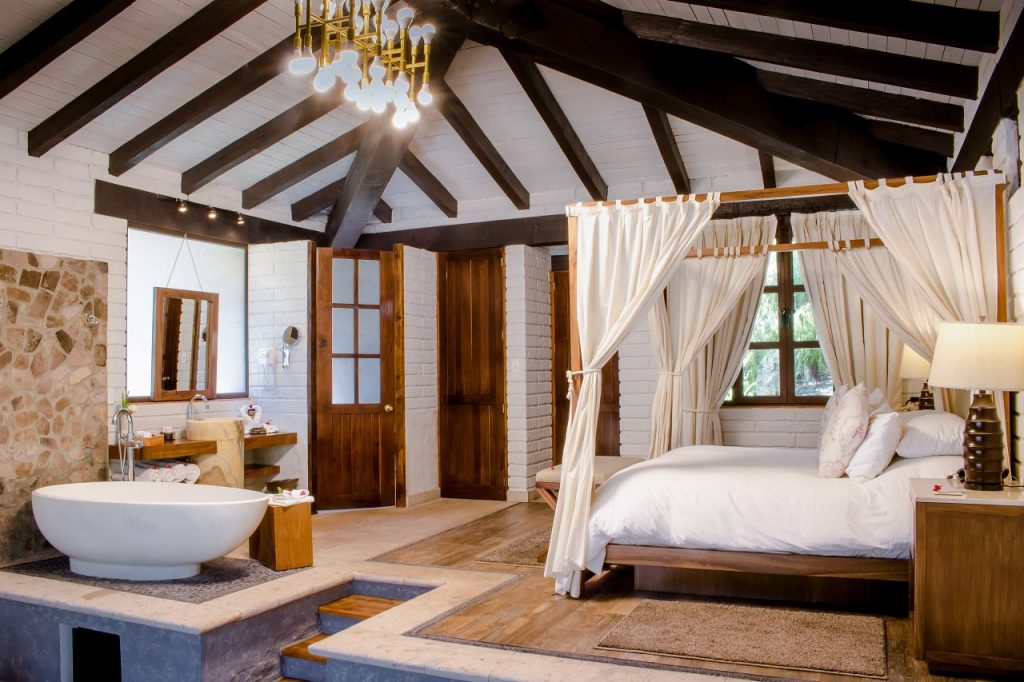 Outdoor Activities in Mascota
Another reason why Mascota is a great place for Puerto Vallarta homeowners to visit is it's natural beauty.
Mascota has lush forests, lagoons and mountains that are perfect spots to enjoy a family picnic. In addition, visitors can enjoy horseback riding, kayaking, boat tours, rappelling, hiking, rock climbing and fishing. Fishermen should visit Laguna de Juanacatlan, a 24 hectare lake located 8 miles northeast of Mascota that is surrounded by forests, hills, and a wide variety of conifers. The lake itself is actually the crater of a dead volcano. Also, visitors can't miss the petrified field at El Malpaís located a mile northeast of Mascota. Legend says that locals found a blossoming fruit orchard in the middle of a petrified field that had once been covered by lava and ash. However, when they later returned to enjoy the delicious fruit, the orchard had mysteriously disappeared.
Are you a Garza Blanca homeowner and want a fun day trip? Visit Mascota, a picturesque town that offers a lovely escape from city life. Likewise, are you looking to invest in quality Puerto Vallarta real estate? If you are, Garza Blanca is an exclusive beachfront community that has luxurious beachfront residences for sale. Situated on one of the most beautiful beaches in Banderas Bay, Garza Blanca homeowners also have world class amenities and services at their fingertips. Garza Blanca is the preferred choice for upscale individuals who want a second home in Mexico. Also, when you want to get out of town to explore the surrounding area, make sure to visit Mascota. It's a charming Mexican village with an ideal climate, rich history and natural beauty. As you can, Puerto Vallarta is a great place to call home. Are you ready to buy your dream home in Mexico?