Did you know that today's savvy travelers are looking for a different kind of vacation experience than they used to? While lounging poolside with a tropical cocktail in hand is always great, many individuals today are in search of more inspired vacation experiences. Travelers now want activities that are health and wellness oriented during their getaways. In Puerto Vallarta, the region is blessed with an excellent climate where outdoor activities can be enjoyed at any time throughout the year. Read more below about why Puerto Vallarta is a top health and wellness destination in Mexico.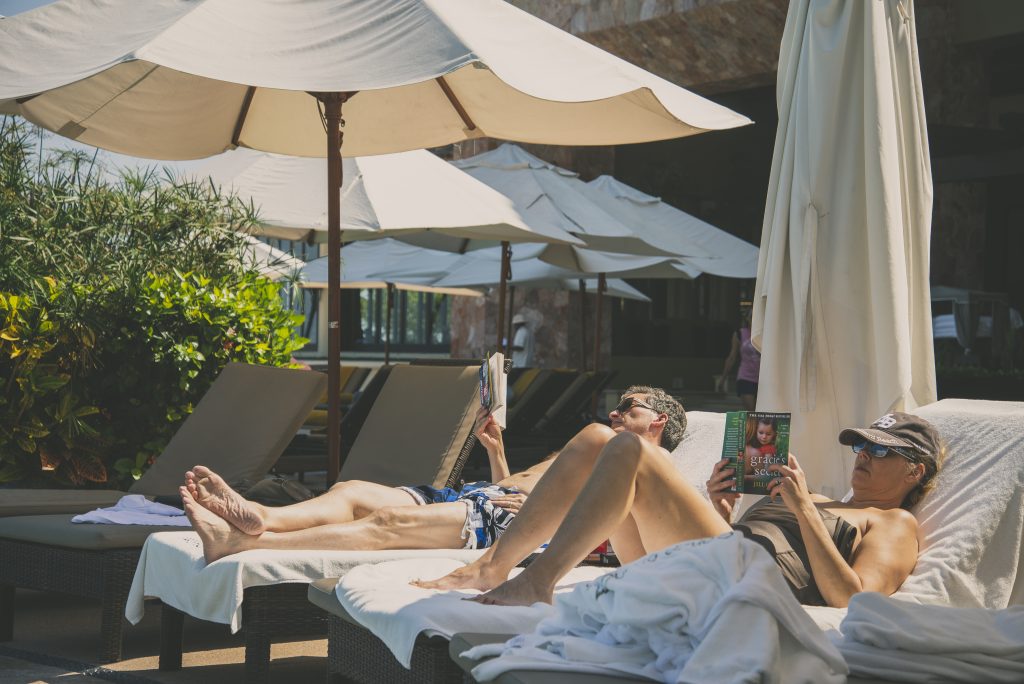 Puerto Vallarta: Health And Wellness Destination
A vacation to Mexico or owning a second home doesn't mean you have to forgo your fitness and health priorities when traveling.
Instead, you can make time to embrace the wide array of health and wellness opportunities in the area. Puerto Vallarta is actually a top destination for wellness-minded travelers who don't want to put their health goals on the back burner during their getaway to Mexico. In fact, blending time vacationing at the beach with wellness programs and healthy eating is easier than ever these days. Puerto Vallarta is able to offer visitors and residents access to top fitness programs, world class spas, healthy restaurants, and so much more.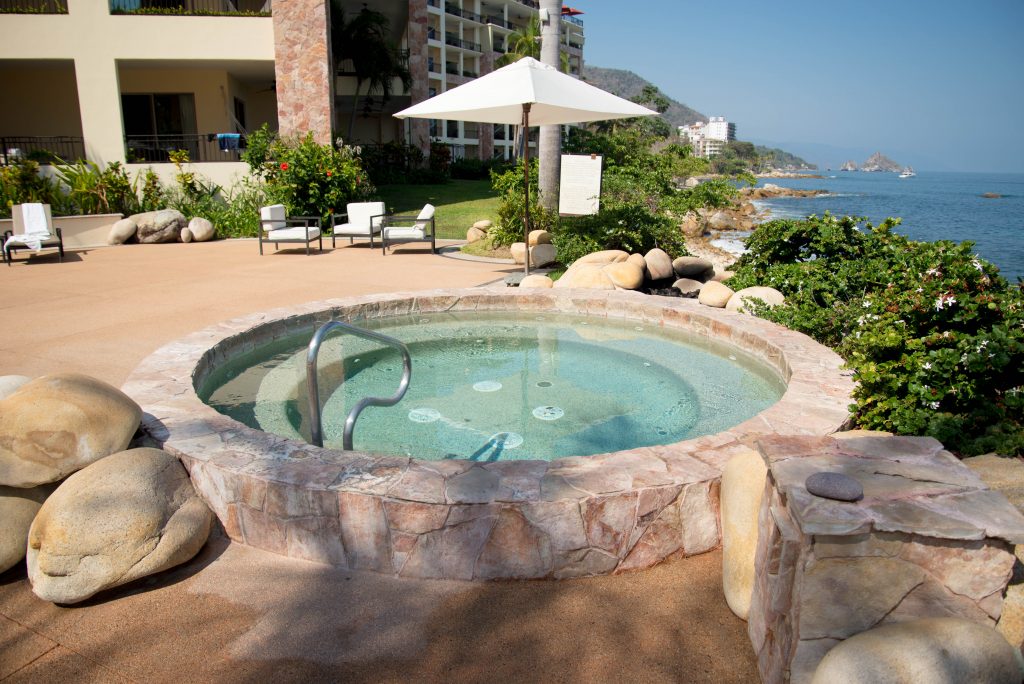 Garza Blanca Beachfront Residences
Puerto Vallarta is becoming a haven for wellness travel. As a result, many fitness focused travelers are falling in love with the area and investing in real estate.
If you are searching for an ideal location to buy a second home in Mexico that is in line with your health and wellness goals, Puerto Vallarta is in a class of its own. At Garza Blanca, beachfront residences are available for sale that offer homeowners an ideal mix of indoor-outdoor living. The spacious and private terraces are a perfect place to practice yoga as you take in the Banderas Bay ocean views. Do you want a dream home that embraces the area's natural beauty? Garza Blanca is the answer.

Wellness Festivals and Yoga Studios
Puerto Vallarta also hosts health and wellness festivals such as the recent "Free Soul Festival. The festival took place from November 29th to December 1st in the Puerto Vallarta marina and featured world-renowned yoga and meditation instructors. If you missed out on this innovative event, not to worry. Garza Blanca regularly offers yoga class on the property. Also, there are several yoga studios in town where you can take a yoga class, too. Outdoor enthusiasts will love living at Garza Blanca where they enjoy swimming, hiking, biking, or even yoga on the beach. The lush Sierra Madre mountains that are nestled up against Garza Blanca create a tropical and nature inspired setting that homeowners adore.

Spa Imagine at Garza Blanca
Spa Imagine at Garza Blanca is located on the fifteenth floor of Hotel Mousai which offers spa guests incredible 360 degree views of Banderas Bay and the Sierra Madre jungle. What better place to enjoy a soothing and restorative spa treatment than in the elegant and serene oceanfront Spa Imagine? Spa Imagine offers a complete menu of soothing treatments that aim to renew the mind, body and spirit. Exquisitely designed to pamper spa guests, the spa promotes a balanced lifestyle. Spa therapies and natural healing techniques are utilized. Essential oils, floral elixirs and natural mud to revitalize and relax the body, mind and spirit. Contact Spa Imagine today to schedule your spa treatment. See for yourself what living the good life is really all about.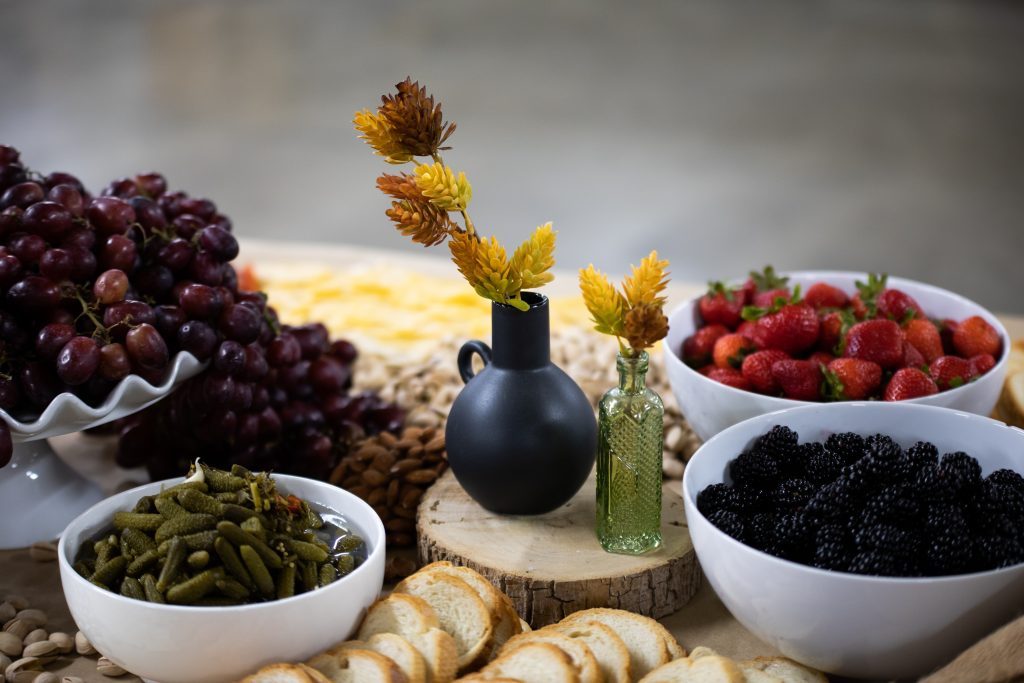 Healthy Dining Options
Last, but not least, what you eat on vacation or while at your vacation home doesn't have to get you off track of your health goals.
Each year, Puerto Vallarta adds more and more fantastic dining options and there are excellent healthy choices available. At Garza Blanca, Blanca Blue restaurant is a contemporary gourmet restaurant where diners can taste the latest trends in gastronomy. They use healthy, high quality local products in their dishes. In town, Salud Super Food, is an ideal choice for inexpensive and healthy food. The natural food cafe serves salads, smoothies, healthy tacos, light breakfasts, wraps, and vegan specialties. Other local restaurants that serve healthy food are Barra Light, Planeta Vegetariano, The Green Place, Playa Detox and The Yogi Bar.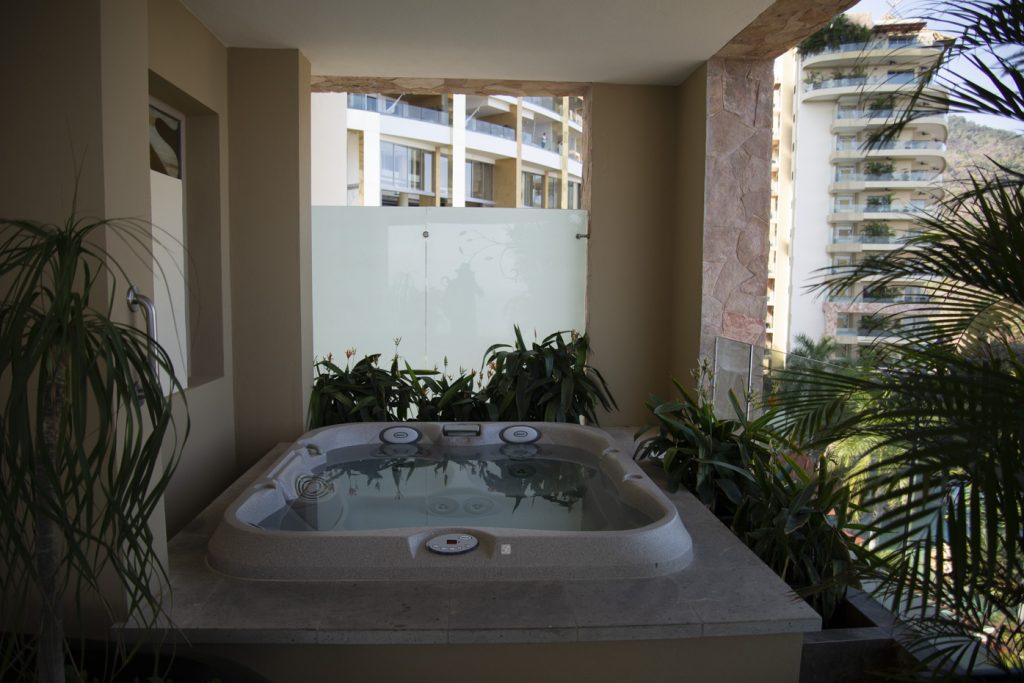 As you can see, it is easier than ever to take care of yourself even while on vacation in Mexico. Vacationers and residents that own a second home in Puerto Vallarta can have the best of both worlds. A dream home in paradise, and everything you need to stay fit and healthy all year long. Are you hoping to settle in Puerto Vallarta? If so, Garza Blanca is the premiere choice for luxury homeowners who want a home that embraces the area's natural beauty.