Anyone who has ever traveled to Puerto Vallarta, Mexico knows the set of islands that the favorite tourist destination has become famous for: Los Arcos National Marine Park. This set of islands off the southern shore can be seen for miles around and is a source of great pride for the people of Puerto Vallarta and Banderas Bay.
Not only is Los Arcos one of the few places in the world where you can see the beloved Blue Footed Booby, a bird endemic to the tropical islands of the Pacific, but they are also an excellent place to spend an hour or two, scuba diving, snorkeling and paddle boarding. In fact, residents at Garza Blanca can join the regular complimentary tours to Los Arcos by paddleboard or kayak that are hosted by the activities team at the resort, or simply borrow a kayak and snorkel gear to explore by yourself.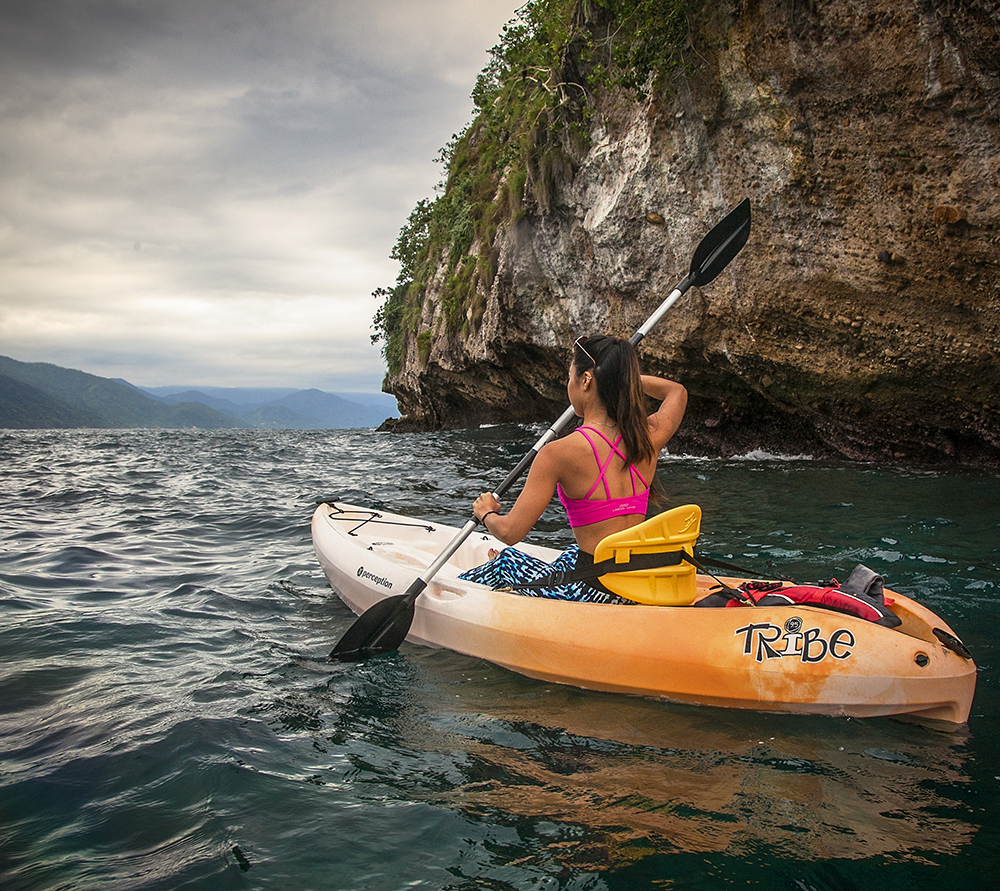 The Los Arcos National Marine Park has become an attraction for visitors to Puerto Vallarta looking for a great place to partake in a variety of water activities. The granite islands, which can only be viewed from a distance on land or up-close while in or on the water, protrude from the sea, giving onlookers a stunning sight to feast their eyes upon. Each of the islands is home to arches, caves and underwater caverns that make it a great place for exploring.
In 1984, the landmark became protected by Mexico's federal government, which as a result prohibited visitors from actually stepping on the islands as a means to protecting the endangered species of birds that call Los Arcos their home. This regulation, however, hasn't stopped visitors from using the islands as their underwater playground. Boasting a gorgeous coral reef, swarms of tropical fish and the exotic workings of an underground set of caverns, Los Arcos has become one of the most popular places to snorkel and scuba dive.
Tourists can be seen daily perusing the waters that surround the National Marine Park, either on boat or on a paddle board, which is another great way to experience the wonders that abound.   With a depth ranging from 9 to 480 meters, the water surrounding the local hotspot is the deepest in the Bay.
Just imagine have such an amazing sight in your back yard!