Are you a Puerto Vallarta resident at Garza Blanca, and want to make the most of every day in this amazing hometown? Did you know that PV is home to several important monuments with a rich history worth visiting? Whether you have visitors that you want to show around, or you simply want to have a great day enjoying the best of PV on your own, check out these 3 not to miss spots.
Conveniently located in the downtown area near the PV Malecon, you can even hit all three places in one day if you are up for it. Read below to learn more about the PV Naval History Museum, La Iglesia de Nuestra Señora de Guadalupe, and the lesser known Rio Cuale Museum. Just a few more reasons why Puerto Vallarta is a great place to buy a second home in Mexico. Make a fun day of it and enjoy three of the best history spots in PV.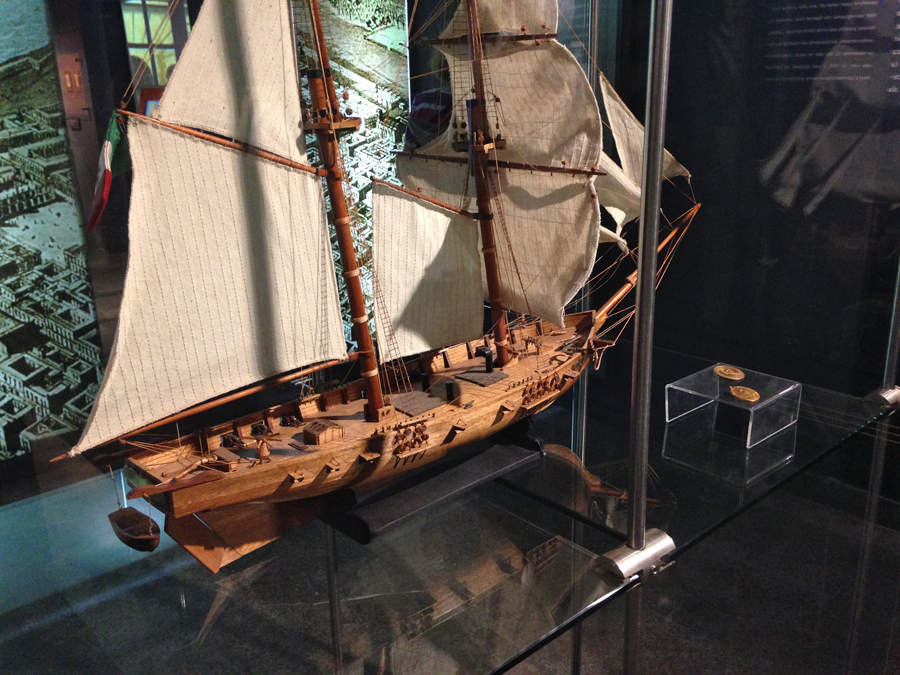 Puerto Vallarta Naval Historical Museum
You may not know, but at one time Puerto Vallarta was a popular stopping point for pirate and smuggler ships.
Today, the Puerto Vallarta Naval Historical Museum is a colonial style building with five rooms filled with paintings, photography, and various historical documents and maps relating to naval activity in Banderas Bay. Formerly a Naval Clinic, the Naval Museum allows visitors to learn about the history of the development of Puerto Vallarta, and its connection to the sea. Guests can enjoy a tour guided by real naval cadets as you peruse historical gadgets including compasses, port models, forts and new and old sea vessels.
For a real life seafaring experience, you can even try out the special five-screen navigation simulator that gives guests the sense of how it feels to maneuver a large vessel through various ocean conditions using navigation charts and instruments. Open all year round, the museum is open from Tuesday through Sunday from 10 am to 5pm. General admission only costs 45 pesos and children and senior citizens can enter for free.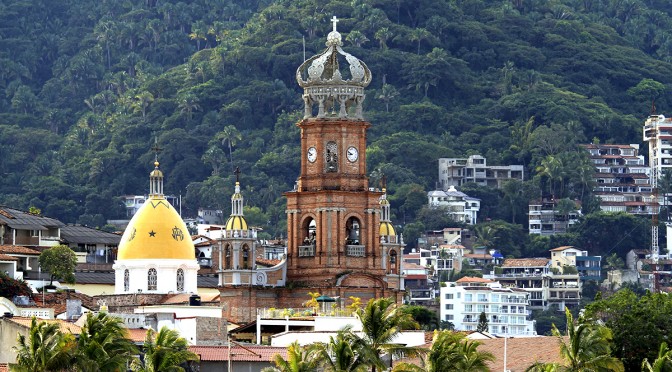 La Iglesia de Nuestra Señora de Guadalupe (Church of Our Lady of Guadalupe)
Just a few steps from the Naval Museum, La Iglesia de Nuestra Señora de Guadalupe, known as the Church of Our Lady of Guadalupe in English, is probably the most iconic structure in Puerto Vallarta.
The beautiful church is a standout among downtown Puerto Vallarta's beautiful skyline. With year round visitors, the church reaches a tourism peak during December in the first twelve days of the month during the "Our Lady of Guadalupe Festival" from Dec. 1st through Dec. 12th. Take the time to walk inside this charming and historic building and pay attention to the intricately carved wooden confessionals, marble altar and the image of the Virgin Guadalupe which was created by artist Ignacio Ramirez. The most distinguished feature of the church is its crown, which can be seen from miles away. The impressive structure was sculpted by Carlos Terres after the initial one was destroyed in an earthquake. The Church is open all year round and there is no entry fee.

History at Rio Cuale Museum
The Rio Cuale Museum is a lesser known tourist attraction in town that residents should take the time to experience as well.
The Rio Cuale Museum was organized by the National Institute of Anthropology and History, and is located between Old Town and downtown Puerto Vallarta right off the Rio Cuale River. There, guests can get to know the rich history of Mexico and specifically learn more about the Purepechas.
The Purépecha, or Tarascans, are a group of indigenous people that were based in the northwestern region of Michoacán, Mexico. Inside the museum you will find a permanent art and ceramic exhibition, as well as hunting and gathering tools and grave tools that were uncovered during excavations in various locations in Jalisco, Nayarit, Guerrero and Michoacán. The exhibition contains information about the traditions and culture of the region inhabitants that lived in the area during the pre-Hispanic period between 5000 and 2000 B.C. There is also a small naval exhibition on display as well. The museum is open from Tuesday to Saturday between the hours of 10am to 7pm, and there is no admission fee.

Puerto Vallarta is a dream location for foreigners wanting to buy a vacation home in Mexico thanks to the endless amount of interesting activities, cultural events, and sights to see. Garza Blanca homeowners, make a day of it and try to visit these 3 top historic sites in PV which are all conveniently located off the Puerto Vallarta Malecon.